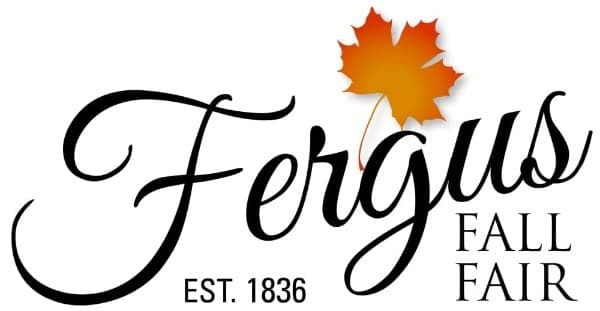 Due to the COVID-19 pandemic, we are announcing the cancellation of traditional events in 2021, including Breakfast on the Farm in June and the Fergus Fall Fair in September. While we are saddened to announce cancellations again this year, the health and safety of our community continues to be the top priority.
We plan to monitor COVID-19 projections and work with our community partners to develop alternative events in 2021!
Fergus Fall Fair (7) Fergus Agricultural Society
September 17 to September 19, Friday is evening only, opens at 4:30
Premises ID: ON4212904
Civic Address: 550 Belsyde Ave E, Fergus, ON N1M 3S1, Canada
GPS: 43.70617 -80.35934
Phone: 519-856-9621, 226-820-8006
Email: This email address is being protected from spambots. You need JavaScript enabled to view it.
Website: https://www.fergusfallfair.ca/
Fergus Fall Fair is an Agricultural Fair, theme is Autumn Skies and Pumpkin Pies. On Friday evening we hold our annual Tractor Pull and Saturday evening is the Truck Pull. We host 4-H Achievement days for beef and dairy on Saturday. Sunday we host sheep, goat, Heavy Horses, Western Horses. 4-H Poultry is Sunday. We have special entertainment all weekend. Our exhibit hall is second to none. Our midway runs Thursday evening, Friday evening, Saturday to midnight and Sunday to closing.
Wendy Whittaker, Fair Secretary
5932 3rd Line RR 3, Rockwood, ON, N0B 2K0
This email address is being protected from spambots. You need JavaScript enabled to view it. 519-856-9621